Bike Loans Australia
:: Calculators
Bike Loan Repayment Calculator
Use this calculator to estimate monthly repayments on a motorbike loan
Bike Loan Details: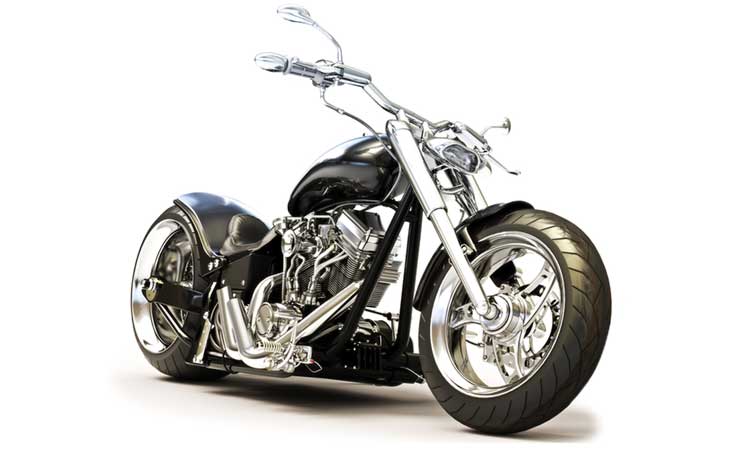 Important!
Bike Loan Interest Rates differ from lender to lender and will depend on your individual circumstances (credit history, employment status, age, etc.). To find out if you qualify ... and for a free, personalised interest rate and repayment quote, please CLICK HERE
Bike Loan Amortization Calculator
The following amortization graphs detail month-by-month data on the progress of the proposed loan. The first chart below examines the reducing loan balance over the course of the finance contract term. The second graph illustrates the portion of each monthly repayment allocated to payment of interest vs principal reduction.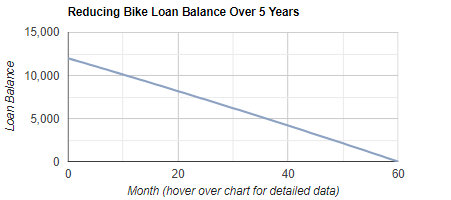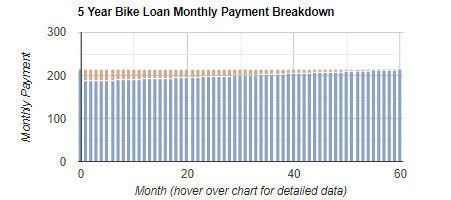 5 top tips when buying a used car in Australia


Buying the right second-hand car can be a bit of a minefield – from finding a model that fits your needs and budget - to negotiating the best deal with the seller, but with a few tips and tricks, it can be made a lot easier and less stressful.

- read more
When should I use a personal loan?


Unsecured personal loans can really help in a pinch. If your savings are low and your car breaks down, for example, such a loan can patch up your life. Or maybe you're buying a big-ticket item and you need backup money to cover a short-term hole in your bank account.

- read more
The Truth Behind Payday Loans


There's a lot been said about payday loans. Many claim that the interest rates charged are outrageous. Others say that they are the only source of finance available for those with less than perfect credit score. There is a bit of truth in both claims but there is much more to payday loans than meets the eyes.

- read more
Get a free bike loan eligibility assessment and compare offers tailored specifically to your circumstances.
Personal Loan:
A personal loan is a loan provided to an individual or individuals (as opposed to a business) and that can be generally be used for a variety of purposes subject to the approval of the lender.